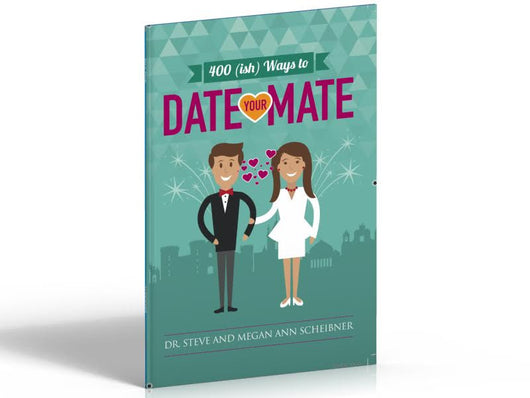 Date Your Mate Book: 400(ish) Ways to
Regular price $12.95 Sale
Remember when finding time to go on a date was a top priority? What ever happened to spending time together holding hands and telling secrets? Looking to recapture that spark?
400 Ways to Date Your Mate is the answer!
Once we get married, life gets crazy busy. Fatigue and boring routines quickly replace spontaneity and creative dating. Once that first baby comes into the world and the budget gets tight, the first thing to go is date night…
Megan and I get it! We fell into the same trap as you. That is precisely why we wrote, 400 Ways to Date Your Mate. This book, chock-full of creative and fun-loving ideas, will spark anew your passion to get out and have some fun. From serious to whimsical, and cheap to extravagant, this book has a date idea for all occasions! So… What are you waiting for; it's time for a date night!