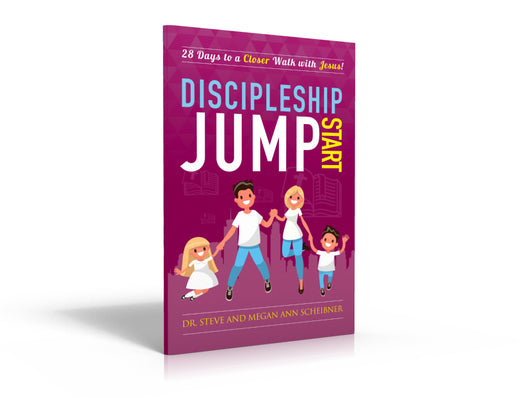 28 Day Discipleship Jumpstart Bundle
Regular price $20.00 Sale
Wishing you knew where to start in your
spiritual journey?
Finding yourself stagnant in your study of the
Word of God?
Wondering where to begin as you mentor a new believer?
(Note: This purchase will get you three Discipleship Jumpstart books for the price of 2!)
Introducing Discipleship Jumpstart: 28 Days to a Closer Walk with
Jesus! Discipleship Jumpstart provides a gentle introduction to studying
the Word of God in order to help a new believer begin their spiritual
journey. At the same time, it's perfect for seasoned Christians who just
need a little kickstart in order to refresh their time with the Lord. As
you spend 28 days studying what the scriptures have to say about time
in the Word, prayer, scripture memorization, and fellowship with other
believers you'll grow in your walk with the Lord and find the biblical
tools you need to develop a spiritual life characterized by faithful
obedience to the Word of God.
Perfect for individual study, one-on-one mentoring relationships, or small
group studies Discipleship Jumpstart: 28 Days to a Closer Walk with Jesus
has the foundational tools you need for the spiritual walk you want!