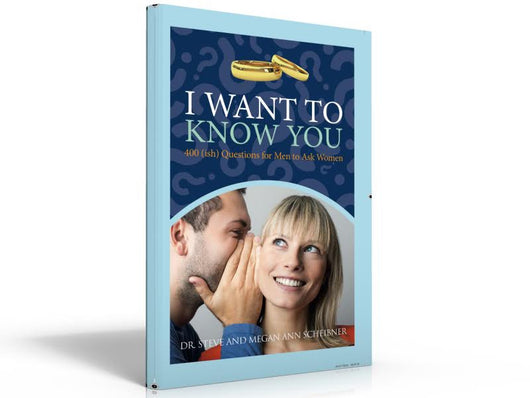 I Want to Know You Book: for Men
Regular price $12.95 Sale
Do you ever feel like your relationship with your significant other is drifting apart? Do you find women in general just difficult to understand? Looking to recapture that closeness you once had?
I Want To Know You…. is the answer!
Let's be honest guys… women like to talk more than men do. They generally work harder at asking thought provoking questions and that puts us at a distinct disadvantage… until now!
"I Want To Know You," contains 500 thought provoking questions for men to ask their women. Who wouldn't benefit from better communication? I know I can sure use some help from time to time, and "I Want To Know You" is just the answer… or just the question… or questions… well, you know what I mean. So what are you waiting for? Let's stop the emotional drift and get to know each other even better than before. Which question will you ask first?