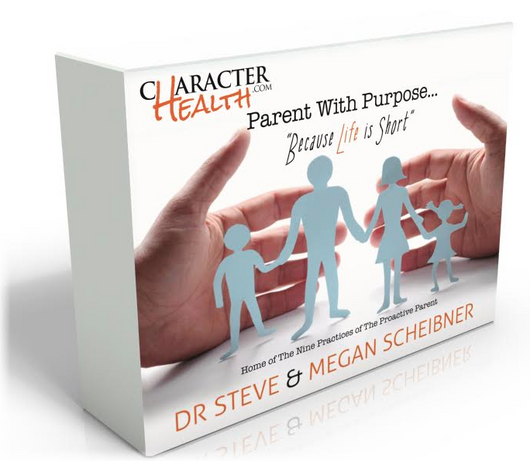 Parent with Purpose Bundle
Regular price $199.00 Sale
Does it seem as though parenting has become nothing more than putting out the latest relational fire in your home?
Do you struggle to find the balance between nurturing and encouraging your children, while still disciplining and correcting them?
Do you worry that your children won't embrace your family's values and beliefs?
Do you wonder if all this hard work is really worth it?

If you struggle with any of these questions, you're not alone! Regardless of our age, race, or nationality, one thing is true… we all love our children and want to help them grow into successful young adults.  That success won't happen by accident though… it takes prayer, planning, and yes, just plain old hard work.  The Nine Practices of the Proactive Parent is a systematic "parent training" course designed to equip you to train a new generation of courageous, Christ-like, and character healthy leaders.  The Nine Practices will take you from birth through the teenage years and beyond. Unlike other parenting courses that are designed to deal with specific behavioral or relational problems, the Nine Practices will help you lay a solid foundation of biblical character training that reaches your children's hearts, instead of simply changing their outward behavior. With solid biblical teaching, helpful illustrations, and tons of practical ideas for implementation, the Nine Practices of the Proactive Parent will be a trusted resource for years to come. Yes, parenting can be a struggle at times, but it can also bring you the greatest happiness and joy you'll ever know. The Nine Practices of the Proactive Parent will help you discover that joy… even on the hardest day! PLUS many more resources available in this bundle!
INCLUDES:

The Nine Practices of the Proactive Parent Workbook (2)
The Nine Practices of the Proactive Parent DVD
Character Matters Book
Character Matters DVD
Battling with Behavior DVD
Dinner & Discipleship Book
Lunch & Literature Book
Rise & Shine Book