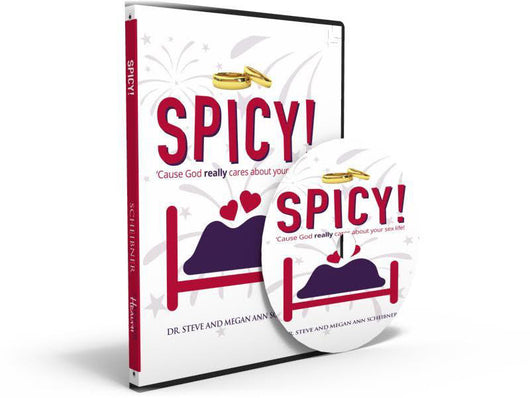 Spicy DVD: 'Cause God really cares about your sex life!
Regular price $35.00 Sale
Looking for more intimacy with your spouse?
Longing for a deeper connection in all areas of your marriage?
Wondering what happened to the spark you shared as newlyweds?
Spicy has the answer to all these questions and more!
God never designed our sexual relationships to be simply about physical satisfaction; He wants so much more for us. Join Dr. Steve and Megan Scheibner and learn how to communicate the language of intimacy. Discover practical tools to regain your spark in the bedroom and solve those issues that have been stalling your sexual relationship. With sessions for couples, men, and women, Spicy will take the spice out of the kitchen and put it back in the bedroom… Just where God intended it to be!