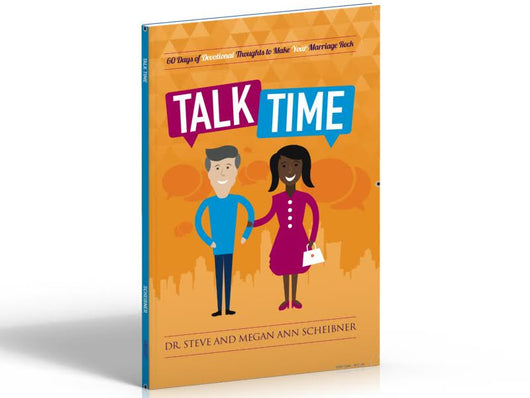 Talk Time Book
Regular price $19.95 Sale
Does the busyness of your days make conversation difficult? Have you gotten into the rut of only talking about your kids or jobs? Looking for ways to make your conversation more intimate and Christ-centered?
Communication is the key to a successful marriage! Remember how you used to talk for hours and never run out of things to say? "You hang up…" "No, you hang up…" Whatever happened to that sappy, romantic couple?
Too often, our communication becomes nothing more than exchanging schedules and solving problems. We can do better than that! Talk Time provides 60 days of devotional thoughts meant to spark conversation and deepen your level of intimacy. As you read the scriptures together and discuss the marriage-focused and character elevating concepts, you'll grow closer to the Lord and each other. Filled with practical application as well as questions for further interaction, Talk Time is guaranteed to get the conversation flowing So let's start talking… You never know where those conversations will lead, but it's sure fun to find out!