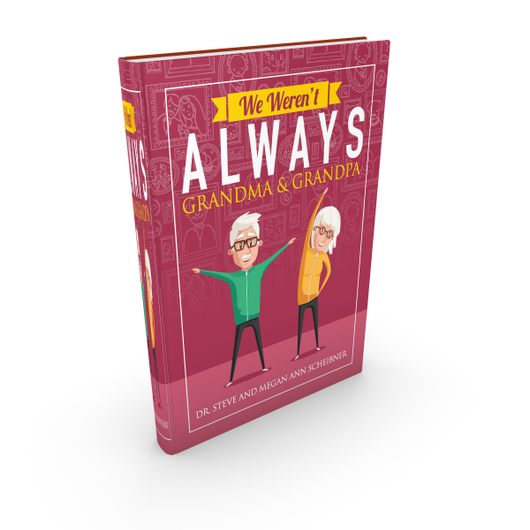 We Weren't Always Grandma and Grandpa
Regular price $25.00 Sale
There's nothing better than grandchildren, and being a grandparent is one of the best titles we'll ever own! But being a grandparent isn't just about babysitting, buying presents, and basically being able to spoil those precious little nuggets that call us Grandma and Grandpa. Grandparenting is about passing on a family legacy. Whether your family is large or small, musicians or athletes, scientists or teachers, we all want to pass on a legacy of faithful and God-honoring living.
Too often, we miss the opportunity to share how our own lives have been shaped. Believe it or not, your grandkids think you've ALWAYS been Grandma and Grandpa! They can't picture you as children, and they certainly can't picture you dating or (gasp!) falling in love. They can't even imagine that their own parents were ever little. This book is your opportunity to fill in the blanks and give them a picture of their family history.
Sharing your spiritual journeys is a great teaching opportunity. When you read the book to your grandchildren you will have an open door to ask them to share how and when they came to know the Lord. For some, this little book will give you a chance to share the Gospel.
We've given you illustrations that allow space for pictures to be added to the book. If you'd like, put the pictures right over the appropriate spot on the illustration, but if you don't have pictures, NO PRESSURE…the book will look just fine without them.
Have fun filling in the book. We hope it brings up sweet memories and prompts great conversation, as you prepare to pass on your own special legacy to your own special grandchildren!